I got bored of studying and subbing so I decided to check out
CDJapan
for info about the 11th NEWS single "Koi no ABO" (according to
newshfan
it refers to blood types). To my surprise and delight both editions come with great extras!
-
Regular Edition
-
Limited Edition w/DVD
AHH~~! Kya~! The extras! The extras people!! It's the Live Version of 'Share' in the regular edition and
A FREAKING DVD WITH SOME OF THE CONCERT FOOTAGE ON THE 31 DECEMBER 2008
(Just hours before Countdown) in the Limited edition. Talk about compensation when (and it will be) the Winter Diamond Party Concert DVD will be released and they don't add enough extras. Also the B-side track titles sound good. I can't keep still.
It's being released on the
29 April 2009
*Ota-chan goes and marks it on her calendar*
But, the KAT-TUN 4th album is also being released on the 29 of April. It's currently untitled but there will be more than 15 tracks apparently.
-
KAT-TUN RE
-
KAT-TUN LE
I feel happy~ and giddy inside. Now I must go back to Business and Economics.
Oh yeah! I searched around
news_jpop
and somebody posted Mezamashi? TV with Matsuyama Kenichi in "Nakushita Kioku', and there's like 3 seconds of Tegoshi. HE'S A GEEK! WITH GLASSES! What's his name? Mirai! Lol. Bye!
I had an orthodontist appointment today. Then my mum insisted on dragging me to the city. Well...I spent a lot. I brought three drama series (with English subs):

- Last Friends
-
Maou
-
Innocent Love
Now, I don't have to waste my download quota! I saw a bunch of other dramas too, but it was 3 for $30. I spotted Uchi's drama too 'Osen' but sadly it didn't have subtitles nor do I know what it was about. I practically choked when I saw Yukan Club O.O.
And then there are these:
kk_me
, you are so luck that there is a KAT-TUN poster in the POTATO one for you. I didn't open the Myojo magazine because KAT-TUN is on the front and that's for you.
Bah, where's my NEWS on the cover? It seems like they haven't been on the cover of anything in ages!
All in all, I spent more than
$AU80
today. *sigh* after I walked out of Kinokuniya, I literally only had change left. No signs of cash notes whatsoever. I didn't buy NewType this time because Gundam was on the cover.
Before I forget, our school canteen has these 'lol' drinks, no joking: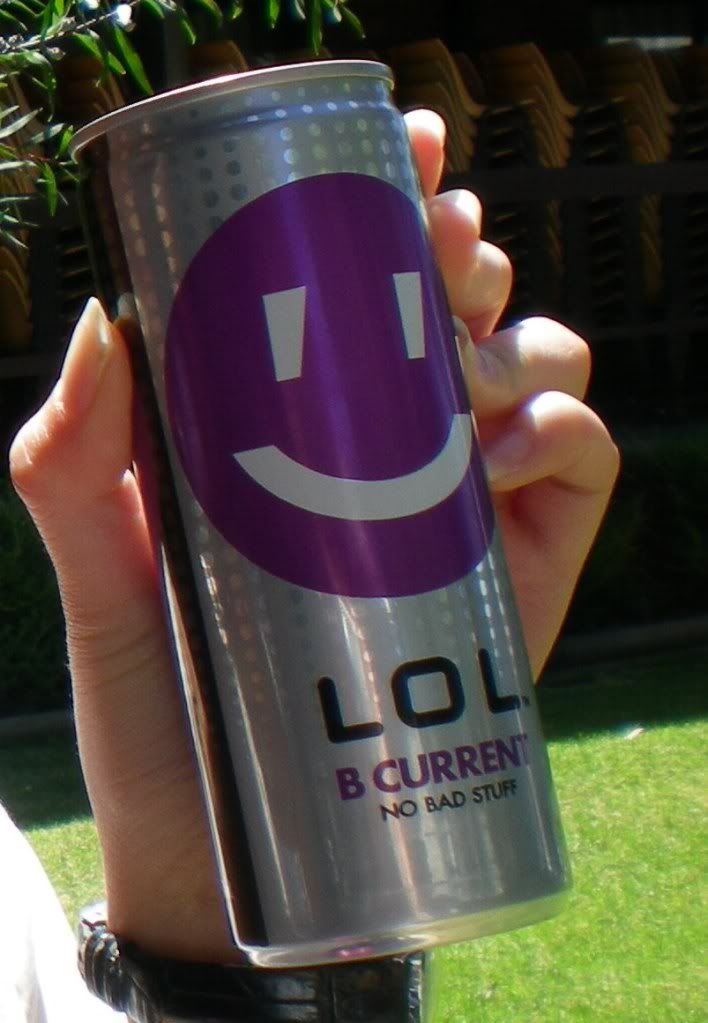 A friend of mine was holding that, but I photoshopped her out for privacy issues. See you people.
</lj>